For its latest 750S supercar, McLaren has developed a twin-turbocharged, 4.0-liter V8 engine – codenamed the M840T – capable of outputting 750ps and a peak torque figure of 800Nm. The engine, a revised version of the powertrain found in the 720S, can deliver 0-100km/h in 2.8 seconds, 0-200km/h in 7.2 seconds and 0-300km/h in under 20 seconds.
Capable of revving to 8,500rpm, the V8 engine is mid-mounted within the chassis to improve weight distribution and handling balance. A host of high-performance components have been used, including a flat-plane crankshaft, dry sump lubrication and lightweight connecting rods and pistons to reduce powertrain mass. Furthermore, the turbocharger wastegates are electronically controlled for more accurate boost pressure regulation.
For the ultra-low-inertia, twin-scroll turbochargers, the OEM has increased the boost pressure to raise air pressure within the cylinders. An additional high-flow fuel pump has been installed to accommodate the greater fuel flow pressure requirements. For enhanced efficiency, the second pump is only used to top up pressure when demand is higher.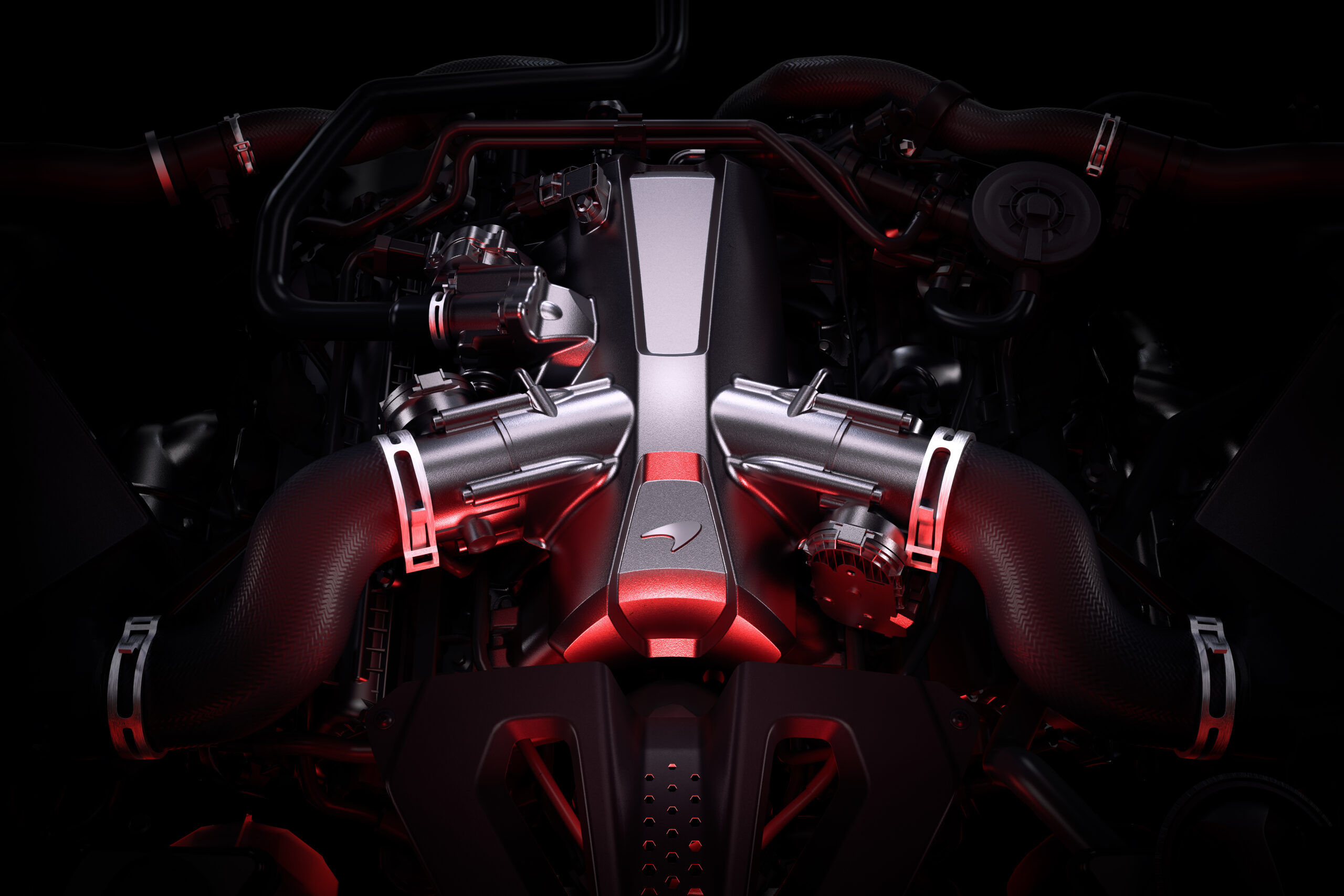 Mated to the engine is a 7-speed sequential transmission with a shorter final drive ratio for faster acceleration. The shift unit has been engineered specifically for high-performance applications and benefits from a pinion and crown wheel within the final drive, made from 20NiCrMo, a high-performance nickel chromoly alloy normally used within Formula 1.
McLaren has also tuned the engine mounts to ensure that the V8 can be heard and felt, with the lateral and diagonal links enhancing the sense of connection during engine startup and dynamic driving situations. Furthermore, a newly designed stainless-steel, central-exit exhaust system allows the M840T to breathe and is 2.2kg lighter than the system fitted to the 720S.
"All McLarens are precisely engineered and remarkably rapid, but with the new 750S we have focused on enriching the full range of characteristics that deliver the exhilaration experienced when driving the car, that pure emotional connection so sought after by enthusiasts," said Ben Gulliver, head of vehicle development at McLaren Automotive.
For more news about new engines, please click here.