Alpina has introduced the revised version of its B7 xDrive sedan. The 2020 B7 is the sixth-generation full-size model from the company and the third generation of B7 to be available in the USA.
Fitted with the latest generation V8 engine and two twin-scroll turbochargers, the B7 will generate 600ps and 687Nm of torque. The 4.4-liter powerplant is also equipped with direct injection, BMW's Valvetronic fully variable valve timing and Double-Vanos variable camshaft timing.
The exhaust side of the turbochargers features a 54mm diameter impeller, 4mm larger than the previous model. Additionally, the Alpina-specific intercoolers feature an interconnection to equalize and reduce pressure pulsations between the two cylinder banks of the engine.
This, together with new engine management software, means that the peak torque of 687Nm is now available from 2000rpm all the way up to 5,000rpm. This leads to improved throttle response and an effective performance gain in the lower rpm range. The new B7 now accelerates from 0-100km/h in 3.5 seconds and can reach a maximum speed of 329km/h.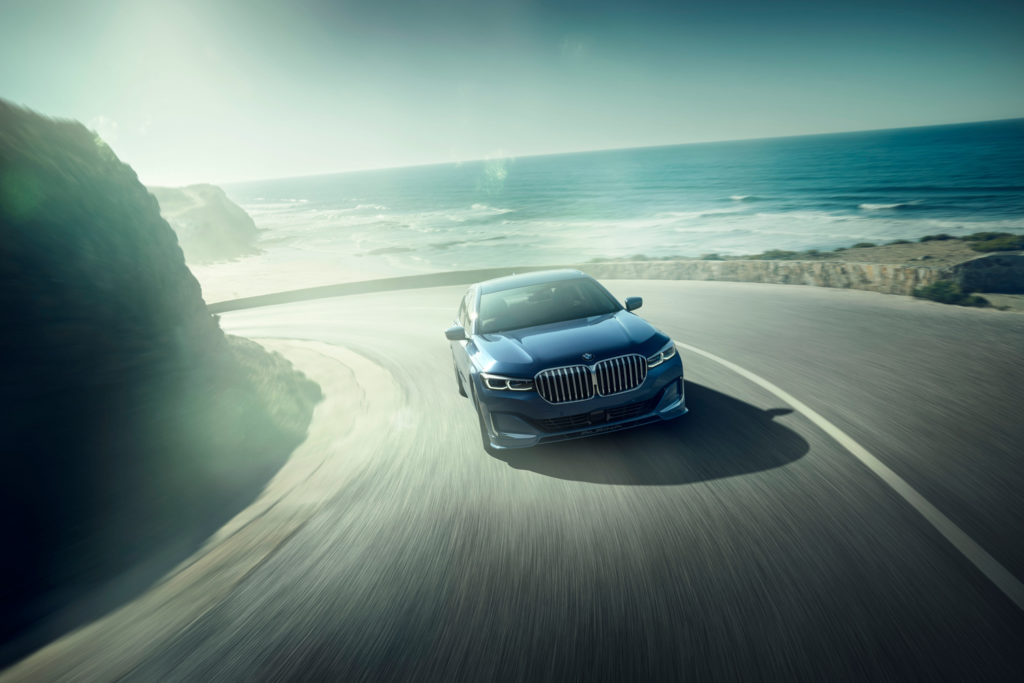 All components of the cooling system are also designed to remove inefficiencies and maximize effectiveness – special high-volume coolers are interconnected by large diameter piping for maximum throughput. The intercoolers comprise an indirect air to water to air set-up to facilitate short air intake paths.
Combined with additional external water coolers and a transmission oil cooler, the system ensures the thermodynamic stability of the V8, even under high load and high ambient air temperatures.
The twin-turbo powertrain is paired to the latest generation 8-speed sport automatic transmission from ZF. The transmission software has been thoroughly reworked by Alpina and adapted specifically to the performance characteristics of the V8. The transmission is geared toward efficiency and comfort with close gear ratios and a total spread of 7.81:1.
Transmission components such as the torque converter with lock-up clutch and the planetary gear sets are reinforced and along with the inner transmission cooling are designed to cope with high torque output. This means that no torque reduction is necessary during upshifts.