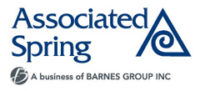 Since 1857, Associated Spring has been pioneering custom innovative engineered springs & precision solutions for automotive applications, including compression springs, torque converter clutch springs, snap rings, Belleville washers, suspension springs, wave plates, accordion springs, valve bodies, & torsion springs.
With advanced technology, engineering & manufacturing capabilities at multiple global facilities, we differentiate ourselves from others by optimizing life-cycle costs & performance for a range of automotive components, including those found in transmissions & engines. We offer one-stop, full-range synergetic precision transmission solutions.
Let our Associated Spring innovations propel your solutions to emission standards, powertrain performance, weight/mass restrictions or other challenges.