Nissan has revealed that it is applying the mirror bore process, which was first used in the Nissan GT-R and applied to other specialty models like the Sentra Nismo, to the new 2.5-liter engine that will feature in the 2019 Altima.
The state-of-the-art mirror treatment is applied to the inside of the four cylinders of the engine block to reduce friction and improve efficiency. This helps the engine to run smoothly by eliminating the need for cylinder liners.
This process involves spraying and polishing the cylindrical space inside the engine in which the piston moves. During the spraying phase, charged metal wire is blown using gas to atomize the material and coat the inside of the cylinders. The thickness of the coating only needs to be about 0.2mm.
In the second stage, a special drill bit is used containing tiny diamonds. The bit is spun at high speed inside the cylinder to polish the metal until shiny and smooth – giving the cylinder walls a reflective surface. The water applied during this stage keeps the machinery and metals at optimum temperatures and reduce friction.
Ready for the launch of the Altima this year, the Decherd assembly line in Tennessee, USA, has added mirror bore equipment – making it the highest volume application of the technology within Nissan. The team in Decherd assembles an engine every 19 seconds and is capable of building about 1.4 million engines a year.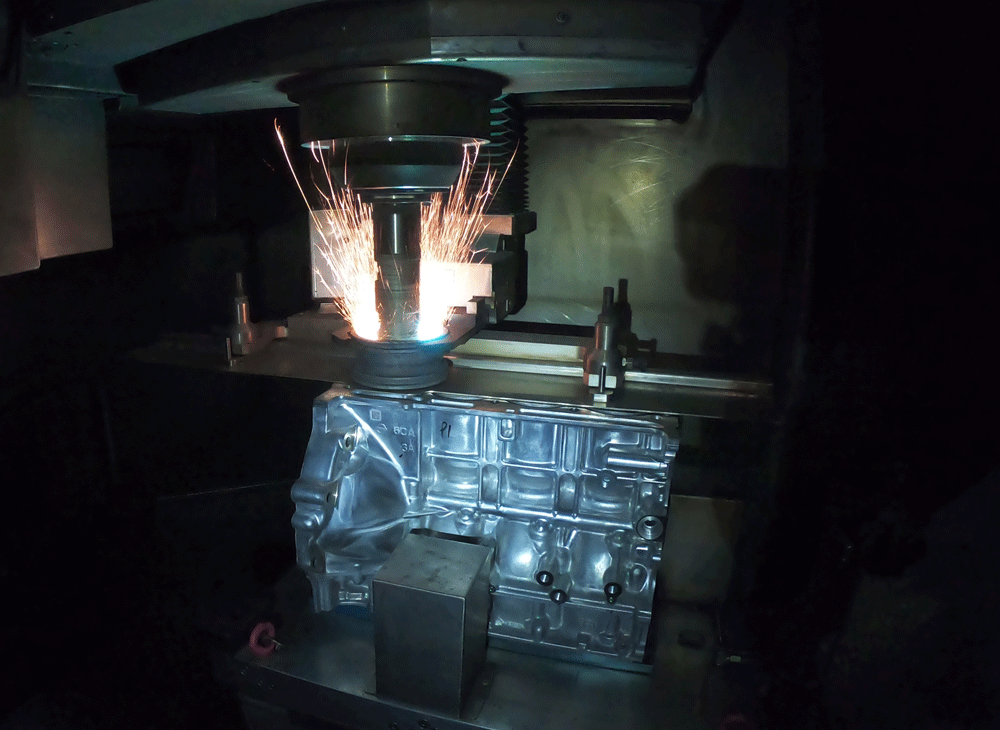 "Advanced technology like the mirror bore process only makes sense for Nissan if we can offer it to as many customers as possible," said Jay Boyte, engineering director at Decherd Powertrain Plant, Nissan North America.
"The end result is an innovative and efficient engine made with manufacturing technology usually not available at this volume or price point."