Audi has revealed that its 2020 SQ5 will be powered by a 3-liter diesel engine paired with a 48V mild-hybrid electrical system. The SUV will deliver a peak power output of 350ps and 700Nm of torque.
This top output version of the 3.0 V6 TDI engine has been further developed and modified in numerous areas. Crankshaft, pistons, connecting rods and oil management have all been specially configured for the more stringent demands.
The thermal management system is also highly versatile. The crankcase and the cylinder heads have their own cooling circuits, allowing the engine oil to warm up quickly after a cold start.
The coolant flow is directed to the oil cooler, the EPC, the BAS and the turbocharger as needed. The large exhaust gas turbocharger with variable turbine geometry (VTG) produces a relative boost pressure of up to 2.4 bar.
Thanks to these updates and refinements, the 3.0 V6 TDI in the new Audi SQ5 TDI offers the full 700Nm of torque across a range of 2,500rpm to 3,100rpm. And the SUV will hit 100km/h in 5.1 seconds and reach a limited top speed of 250km/h.
Audi's 48V main electrical system includes an electric powered compressor (EPC) and a mild hybrid system. Energy is stored in a compact lithium-ion battery, with an electrical capacity of 10Ah, located beneath the luggage compartment floor. An AC/DC converter connects the conventional 12V electrical system.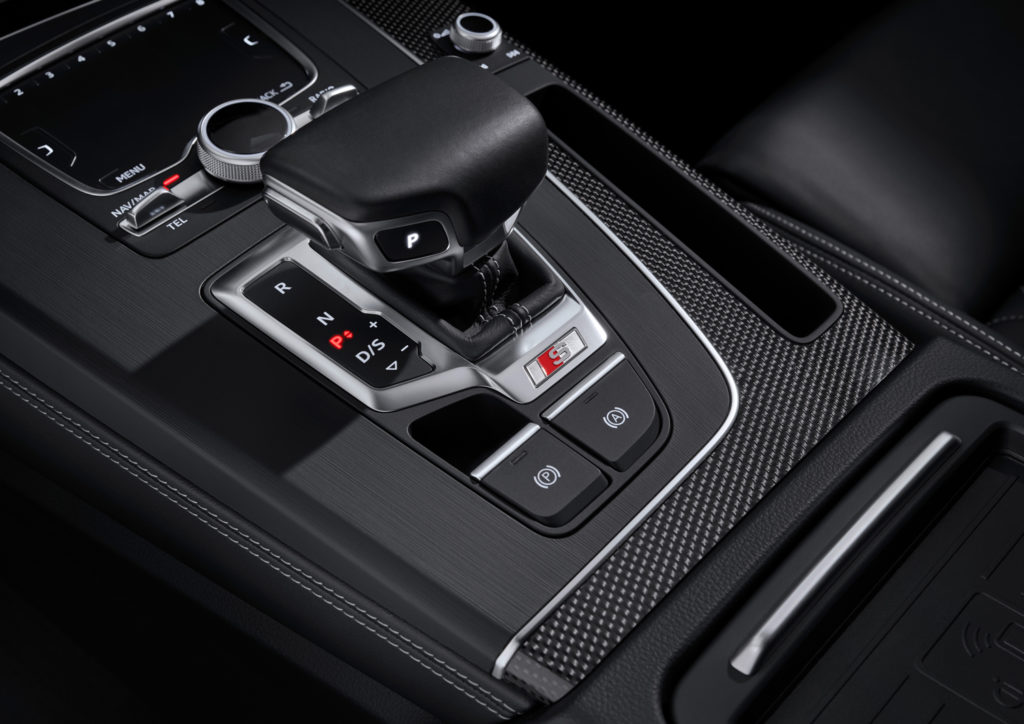 An EPC helps out when exhaust gas flow provides insufficient energy to drive the turbo such as during periods in low-rev range up to 1,650rpm. This means that high torque is available immediately.
The electric powered compressor is located in the intake air path downstream of the intercooler and close to the engine. The EPC becomes active if the load demand from the accelerator is high but there is still too little boost from the turbocharger.
A compact e-motor with an output of 7kW accelerates the compressor wheel to 65,000rpm in roughly 300ms, producing a relative boost pressure of 1.4 bar.
In the NEDC the SQ5 consumes between 6.6l/100km and 6.8l/100km, corresponding to CO₂ production of between 172g/km and 177g/km. The SQ5 TDI is certified according to the Euro 6d-temp emission standard.
The V6 is bolted to the German OEM's 8-speed tiptronic transmission. Lower gears feature short ratios, while the upper gears are long to reduce revs and fuel consumption.