Having untethered itself from the SEAT family, Cupra now exists as a brand in its own right. Though you'll have to wait a little while for the first standalone vehicle with the new badge, the first Cupra to hit the roads is the Ateca mid-size performance SUV, powered by a 2-liter four-cylinder TSI engine. Given Cupra's motorsport history, there are inevitable expectations from any car bearing the name and, on paper – the Ateca is capable of producing 300ps and 400Nm of torque – the early signs are good. All-wheel-drive, adaptive suspension and a DSG transmission also promise an engaging experience.
Once underway, the Ateca is certainly no slouch. The official figures for the TSI engine claim 100km/h from a standing start in 5.2 seconds, and there is a pleasingly direct throttle response. Engine noise when pushing the Ateca is a little on the quiet side – especially given the four exhausts gracing the back – but with a bit of encouragement it's possible to get the occasional burble. When cruising, the ICE is unobtrusive, and slight demands on the throttle barely raise the noise levels. In fact, at highway speeds, you'll need to call on the engine quite severely to detect much change in note.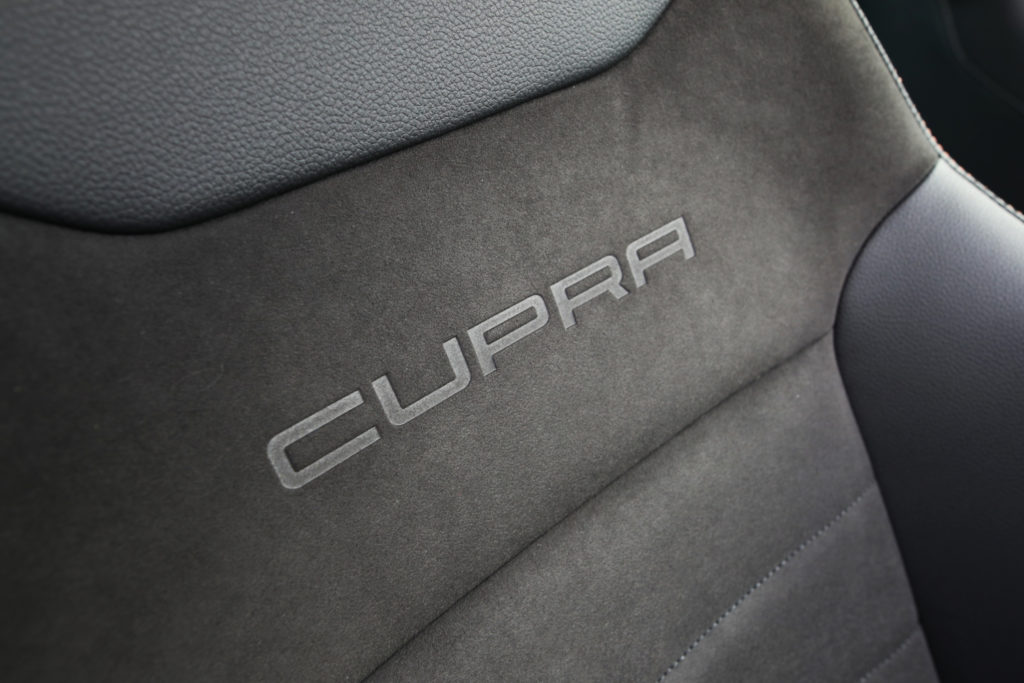 Sport and Cupra modes tighten up the suspension a little and shorten the shift – though Sport mode remains pretty forgiving, and proved suitable for most roads. There's a certain amount of roll given the SUV's higher center of gravity over, say, a Golf R, but the progressive steering in the Ateca makes for an engaging ride.
The 400Nm of torque is available from 2,000rpm (up to 5,200rpm) so while you might not roar away from a standing start, there's plenty of pull available soon after – the Ateca certainly feels like a performance SUV. The all-wheel drive system handles the power well and there's no twitchiness when working the steering at higher speeds – though, admittedly, ETi drove the car in dry conditions. The Ateca is quick, assured and enjoyable to drive – it'll be interesting to see what Cupra comes up with next.