VOSS Automotive, Inc. is a leading tier one global supplier of innovative line and connection technology for vehicle systems. We offer an extensive portfolio of customized solutions for the commercial vehicle, construction, agriculture and passenger car industries.
We go beyond conventional thinking and standards to develop components and systems that are distinguished by quality, safety, reliability, tightness, ease of routing and assembly, reduced cost and weight. Our focus is on the customer and product with the end goal to create a cleaner and more efficient way to power the future.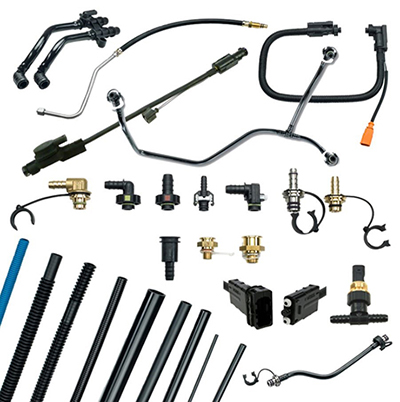 Fuel and Coolant Systems
SCR and DEF Systems
Fuel Cell Technology
Thermal Management
Pneumatic Systems
Quick Connectors
Temperature Sensors
Pressure Sensors
Tubes and Extrusion
Manifolds
Fittings
Valves
Founded in 1931 in Wipperfurth, Germany, with over 85 years of experience, located in 13 countries worldwide, we collaborate, design and optimize the vehicle technology systems of today and tomorrow.
[gallery columns="3" link="file" size="full" ids="5912,5913,5914"]