Having spent the past two and a half years conducting development at R&D centers in China, Sweden, Germany and the UK, the London Electric Vehicle Company (LEVC) has launched its new advanced electric vehicle platform – the Space Oriented Architecture (SOA).
Developed in collaboration with the Geely Holding Group, the SOA has been designed to be modular and scalable, offering consumers an interior-optimized, zero-emission mobility platform which can be built in a multitude of seating or load-carrying configurations to suit the requirements of either the passenger or commercial transportation sectors.
The SOA, LEVC states, offers improvements in range, efficiency, safety, charging time, durability and connectivity. Designed using a fully flat floor, the new platform features a centrally located battery and all of the electric powertrain components at the front, optimizing space for drivers and passengers. The platform can be fitted with batteries ranging from 73kWh to 120kWh depending on customer requirements and can deliver up to 695km in range depending on the selected battery equipment. The SOA also benefits from ultra-fast charging.
LEVC's new platform has achieved five-star safety standards in Europe and China and can be configured in front-wheel-drive, rear-wheel-drive and all-wheel-drive layouts. The SOA supports vehicle sizes ranging from 4,860mm-5,995mm in length and 1,945mm-1,998mm in width, with wheelbases from 3,000mm-3,800mm. A high-performance suspension design is also stated to provide a high level of torsional stiffness and handling.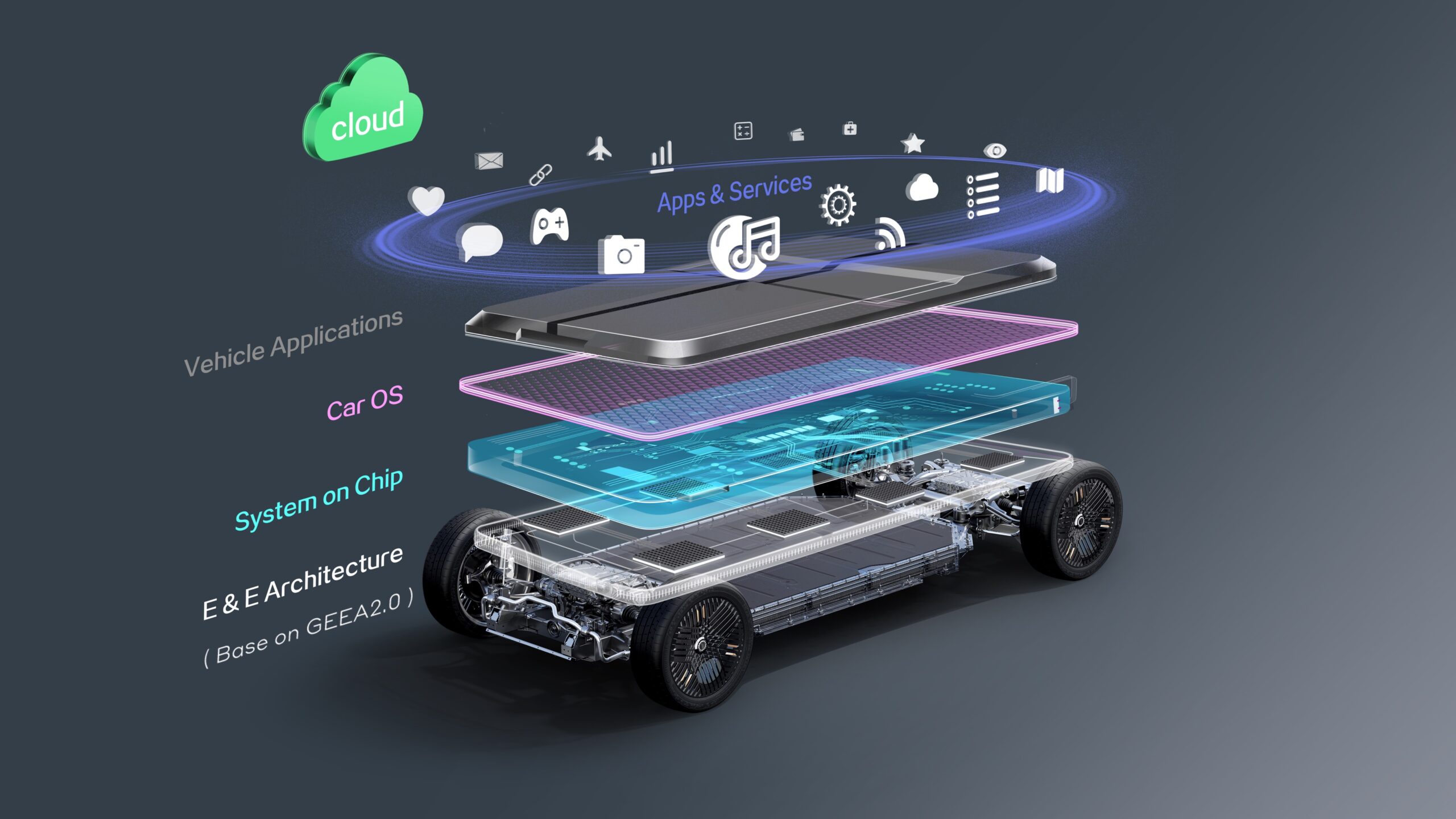 In addition to the physical architecture, the SOA features a digital platform technology named L-OS. The electronic architecture from chip to cloud has been developed specifically for the future mobility sector and benefits from powerful computing to deliver autonomous capabilities from Level 2 up to Level 4 and an intelligent cockpit. The SOA also supports over-the-air updates to ensure it stays up to date.
"Today, LEVC enters the most exciting chapter in its history with the unveiling of our new innovative and highly flexible, space-focused, pure electric vehicle platform technology: Space Oriented Architecture," said Alex Nan, CEO of LEVC. "SOA optimizes onboard space offering multiple configurations and endless possibilities, a new advanced EV platform which supports LEVC's new strategy to become a leading zero-carbon mobility provider.
"Combined with our groundbreaking L-OS digital architecture, it will bring our new mission to life, delivering smart, green, safe and accessible mobility to all, enabling us to transform from a high-end taxi manufacturer, launching LEVC into new sectors, with an extended range of state-of-the-art pure electric vehicles."