Hyundai first put a DCT in the sporty Veloster coupe in 2012. Dry clutch units have since seen service in the Elantra, Tucson and Kona, but something new was required for the two-pedal version of the Veloster N.
"Having DCTs in the market for eight years tuned us in to sensitive areas like low-speed launch and shifting response," says Brian Link, manager, transmission and electrified drivetrain at the Hyundai America Technical Center Inc (HATCI). "We were able to use lessons learned to improve in those areas with this new wet clutch DCT."
Insufficient torque capacity ruled out a dry DCT for the 279ps, 353Nm 2-liter turbo in the Veloster N, but Hyundai engineers knew that a wet clutch setup would also bring better launch control and higher thermal capability.
The bulk of the development was done at Hyundai's R&D HQ in Namyang, South Korea, but HATCI had input in setting the performance expectations, modifying some of the control logic to make it more suitable for the US market and conducting durability tests.
"We also did a lot of competitor benchmarking," says Link, "to make sure that driveability and shift quality were within the realm of what other people are doing – competitors like Porsche, BMW and Volkswagen."
An 8-speed transmission with two clutch assemblies – one for odd gears and one for even and reverse gears – best met the requirements for gear span, driveability, fuel economy and packaging.
"We have a 7-speed dry DCT in some of the Velosters, so we had to make sure the new transmission was going to fit that same area," Link continues. "As such, a lot of focus was on optimizing the gear and synchronizer placement. A couple of our gears use a common driving gear and we've been able to nest some of the synchronizers within the gear to which they're attached, to try to minimize overall axial length and keep the packaging size reasonable."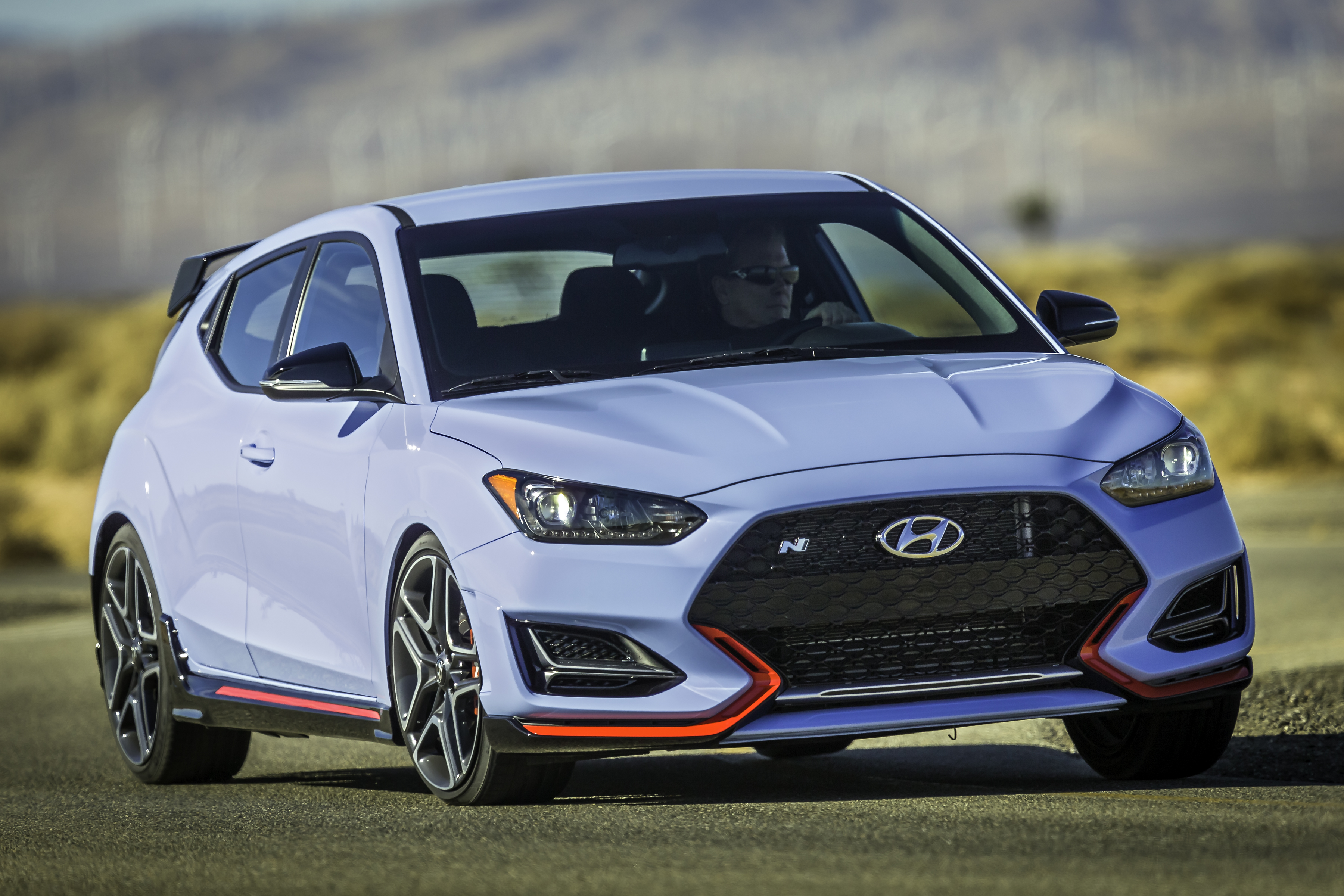 One of the areas in which the N DCT differs from other designs is in its use of two electric oil pumps (EOPs), which Link says offers efficiency gains over using a mechanical oil pump as the main source of control pressure for the hydraulic system.
"The first EOP is for the control system – gear and clutch actuation. That pump is also connected to an accumulator so we can run a lower duty cycle on the pump and turn it off periodically. The other electric oil pump is tied to the lubrication system – for the gearset and for cooling the double clutch assemblies."
The actuation method for the two clutch packs is another key feature. Instead of traditional piston-type actuation, the N DCT uses a concentric slave cylinder as the means of clutch actuation. "There's an efficiency benefit from less hydraulic leakage and fewer issues with seal friction than you'd have with piston-type actuation," says Link.
Meanwhile for gear actuation, gearshift cylinders provide a direct, electromechanical connection to the shift fork itself, leading to a faster response time.