A new sports car study has been unveiled by Mercedes-Benz, the Vision One-Eleven. The supercar draws inspiration from the C 111 experimental vehicles of the 1960s and 1970s, which featured both Wankel and turbodiesel powertrains, but this time, the vehicle's distinctive bodywork houses a much more modern propulsion system.
As a wholly owned Mercedes-Benz subsidiary, electric motor specialist YASA has developed a battery concept for the Vision One-Eleven, featuring high-performance liquid-cooled cylindrical cells with a novel cell chemistry that power a pair of highly efficient axial-flux motors.
Mercedes-AMG High Performance Powertrain – based in Brixworth, UK – worked on the powertrain concept with YASA, and the companies will continue to develop the technology to large scale production maturity so it can be used in Mercedes-Benz's next-generation of electric drives.
"Axial-flux motors are significantly lighter and more compact, yet more powerful than comparable radial-flux motors currently used in 99% of all electric cars," said Tim Woolmer, founder and chief technology officer of YASA.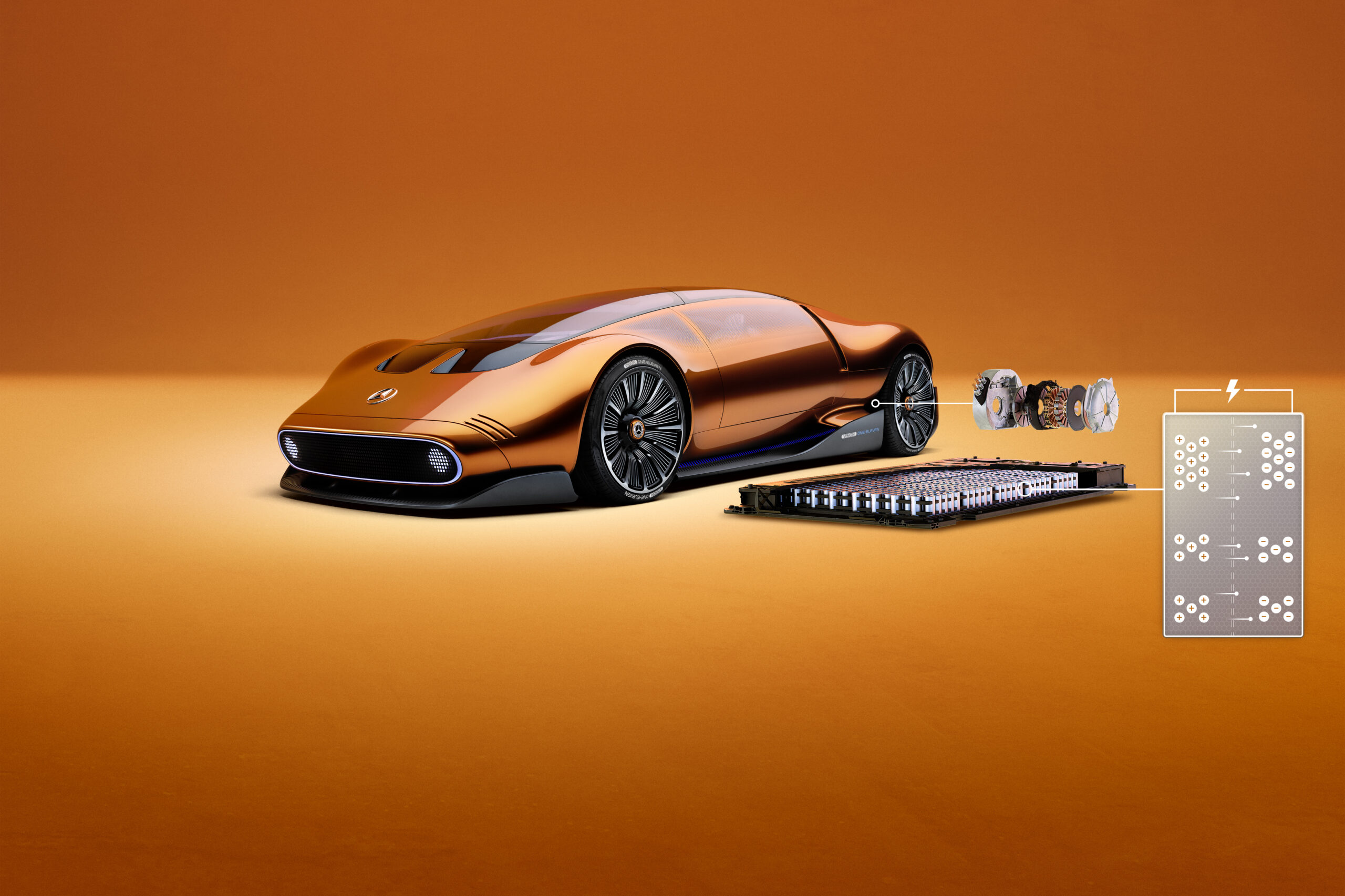 "In an axial-flux motor, the electromagnetic flow runs parallel to the motor's rotational axis, which is highly efficient. In a radial-flux motor, the flow runs perpendicular to the rotational axis. Compared to radial-flux motors, they have considerably higher and more enduring power reserves, which delivers a whole new level of performance."
As well as the axial-flux motors providing a high level of power and torque density, the component's narrow design reduces weight and dimension – the axial-flux motor's weight is approximately one third of that of current electric motors with the same power output, and it uses one third of the space, providing engineers with greater design freedom and flexibility.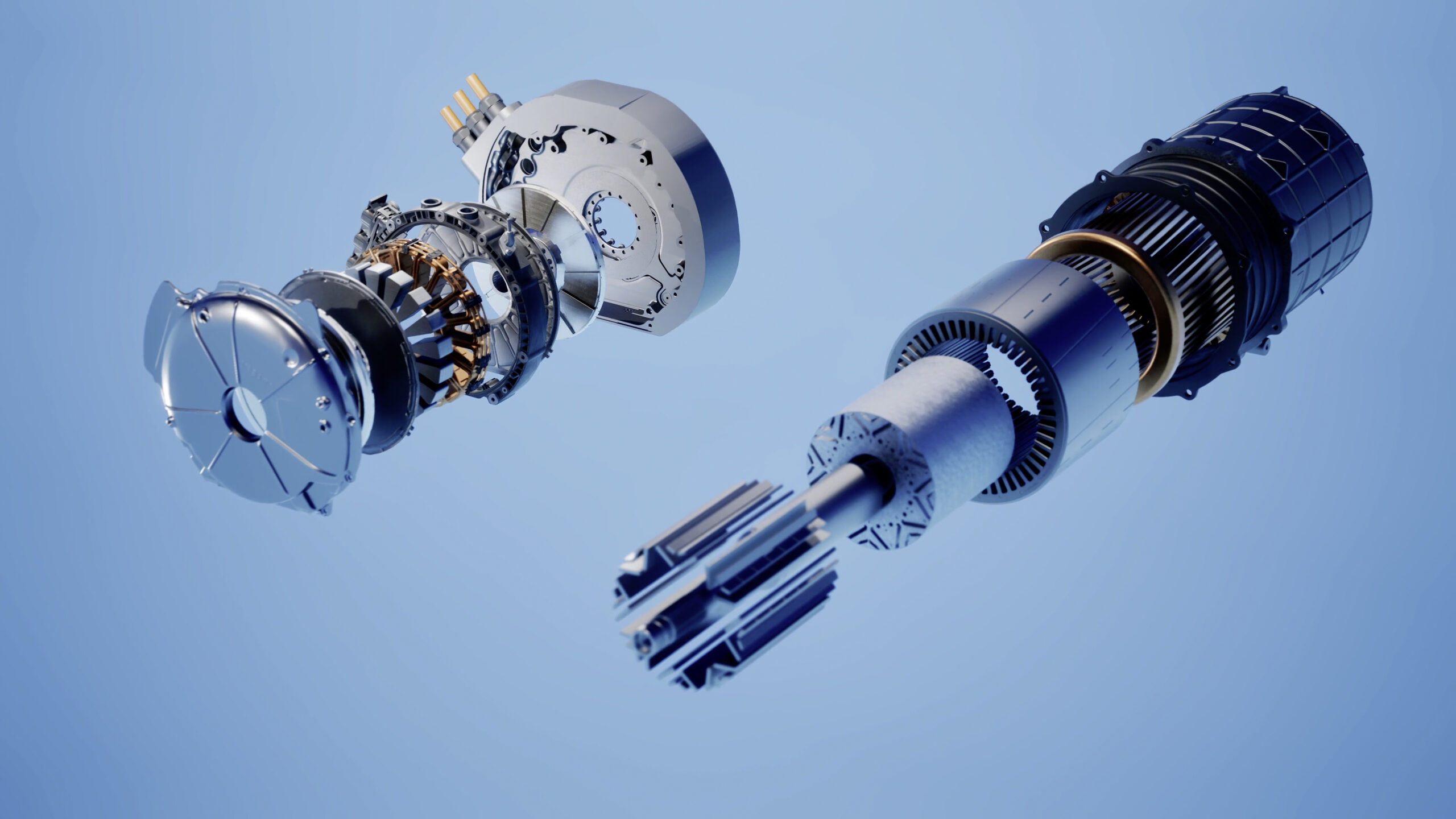 The future generation of YASA's axial-flux motors will be manufactured at Mercedes-Benz's Berlin-Marienfelde plant in Germany.
"The Mercedes-Benz Vision One-Eleven combines breath-taking design with ground-breaking powertrain technology," said Markus Schäfer, member of the board of management of Mercedes-Benz Group and chief technology officer. "Like its historical namesake, it explores new paths for the future of sporting performance. At the heart of the compact and extremely efficient powertrain is the innovative YASA axial-flux high-tech electric motor. It offers a motorsport-like power output from a considerably smaller package.
"This makes the YASA axial-flux motor ideal for electric high-performance vehicles. Combined with the liquid-cooled cylindrical-cell battery with Formula 1-inspired cell chemistry, the Mercedes-Benz Vision One-Eleven is yet another proof point for the broad performance spectrum encompassed by our four-pronged development strategy for electric drive."