At a launch show in New York City, Lotus has revealed the Emeya, its first ever four-door hyper-GT. The top specification model features the OEM's high-power dual motor set-up capable of delivering 0-100km/h in less than 2.8 seconds, and a top speed of 250km/h.
The Emeya's fast-charging enables 150km of range to be added in approximately five minutes when using a 350kW DC fast charger. Within 18 minutes, up to 80% battery charge can be achieved.
For additional driving performance, Lotus has designed the Emeya with an advanced and active aerodynamic package, consisting of an active front grille, rear diffuser and rear spoiler to improve vehicle stability. Road handling is enhanced further with an electronically controlled air suspension system, with onboard sensors measuring the road surface 1,000 times a second to optimize handling and comfort.
"Bringing together our rich heritage with intelligent performance and the latest cutting-edge technologies, we're pushing the boundaries for how a luxury electric vehicle should look and handle – making it truly for the drivers," commented Feng Qingfeng, CEO, Lotus Group.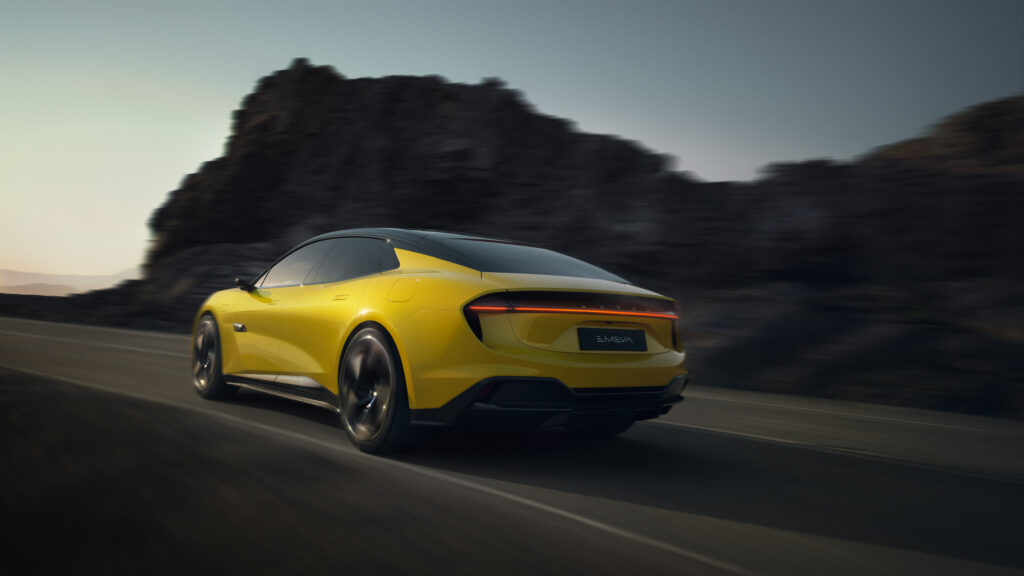 "This is a Lotus like you have never seen before," added Ben Payne, vice president of design, Lotus Group. "We've built on everything Lotus has achieved so far to create a luxury performance car for the drivers, designed to inspire confidence, exhilarate with raw emotion and pure joy – connecting them to the road."
Production of the Emeya is expected to begin in 2024, before it joins the Lotus electric vehicle line-up as one of the OEM's flagship models.