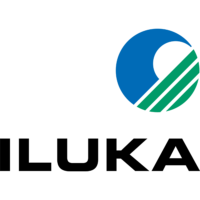 Iluka is a global critical minerals company with expertise in exploration, development, mining, processing, marketing and rehabilitation.
With over 70 years' industry experience, Iluka is a leading producer of zircon and the high grade titanium dioxide feedstocks rutile and synthetic rutile. Additionally, Iluka has also established a significant position in rare earths.
Iluka is currently constructing Australia's first fully integrated rare earths refinery at Eneabba, Western Australia. The refinery will have a total rare earth oxide capacity of up to 23 thousand tonnes per year. Importantly, it will be capable of processing rare earth feedstocks sourced from both Iluka's portfolio and from a range of potential third party concentrate suppliers. Separated rare earth oxide production will include the high value rare earth oxides neodymium, praseodymium, dysprosium and terbium.
Iluka has projects and operations in Australia and a globally integrated marketing network. Exploration activities are conducted internationally and Iluka is actively engaged in the rehabilitation of previous activities in the United States and Australia.
Headquartered in Perth, Western Australia, Iluka is listed on the Australian Securities Exchange (ASX). Iluka holds a 20% stake in Deterra Royalties, the largest ASX-listed resources focused royalty company.