Ricardo has completed development work on its Ford Ranger Hex 6×6 hybrid conversion. Designed and engineered for the defense, security and utility industries, the vehicle has been conceived to help improve the sustainability of future mobility in these sectors while retaining the highest performance demanded by the toughest environments, the company says.
The Hex solution differs from conventional conversions as it has been conceived as an overlay bolt-on system that does not require any alteration of the base Ford Ranger. Ricardo says this ensures that the vehicle retains all the robustness and quality of the standard model and allows the system to be removed and re-installed on another vehicle. It also means an improvement in payload to a maximum of 3,800kg.
An electric rear drive system has been adopted that uses a production Ford drive unit to provide up to an additional 210kW (281hp) of power, over and above the 186kW (249hp) of power from the existing 3.0-liter V6 diesel engine. The De Dion rear suspension design is not only weight efficient and robust but also provides better wheel control for improved traction and ride. In addition, the De Dion arrangement decouples the suspension and drive systems to allow a range of drive units to be used or deleted for a cost-effective 6×4 variant with maximum payload using an un-driven lazy axle.
The electric drive has been designed as a self-contained through-the-road hybrid system. Braking energy is harvested under deceleration to charge the battery pack. This energy is then used to provide electric torque under acceleration to mitigate the usual drop in performance while carrying a high payload. A selection of battery capacities are available, depending on customer requirements. All high voltage components are contained within a single integrated enclosure for safety and ease of maintenance and repair.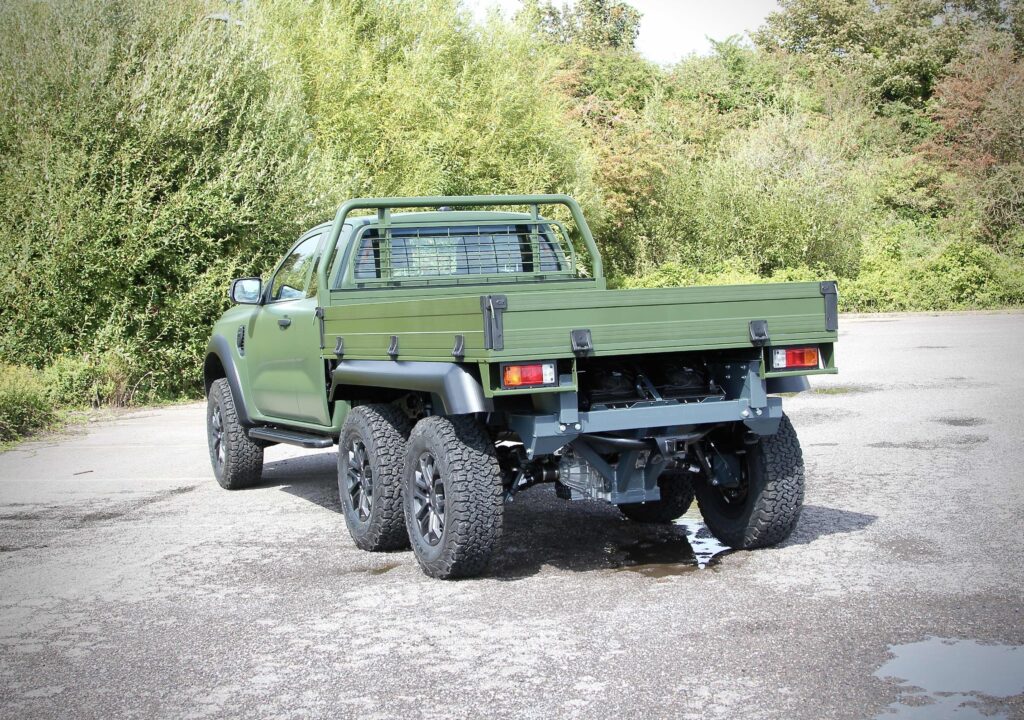 "We're delighted with this latest conversion," said Paul Tarry, head of special vehicles at Ricardo. "The Hex benefits from an existing proven automotive platform, with added engineering and software enabled features, offering customers a robust, fit-for-purpose solution that is flexible, durable and doesn't lose any of the characteristics needed to perform in the toughest of environments.
"The addition of a hybrid electric drivetrain means that this vehicle is helping to fulfil clients' sustainability objectives, allowing the benefits of future mobility, without loss of performance, and as an added advantage we are able to preserve the existing warranty on the base vehicle."