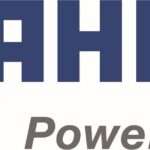 PASSION FOR E-FUTURE?
We have found an answer to the question of what will be the drive for the vehicles of tomorrow: Your skills and passion. You will not simply advance electro-mobility, but you will shape it together with us. Striving to master new challenges and persistently searching for even better solutions are the foundation of our everyday work. A love for cars and automotive technology underscores everything we do. These are the factors that drive us to find even better solutions that move our customers forward consistently and foster excitement.
ENGINEERING SERVICES – THE KNOWLEDGE POWERING INNOVATION
MAHLE Powertrain is a global engineering consultancy that specialises in the design, development and integration both of electrified powertrain systems and of advanced internal combustion engines. Our dual technological strategy is to lead the development of electro-mobility and, at the same time, the further optimisation of internal combustion engines.
DRIVE THE FUTURE WITH US
Engineering excellence is at the heart of everything we do. We celebrate innovative thinking, encourage learning and knowledge development and it is important for us to grow our talent internally. We are seeking exceptional engineers to join our team and contribute to the further growth of our technical capabilities.
Role & Responsiblities
Provide Computational Fluid Dynamics (CFD) analysis support to engineering programmes and help support the CFD team including traditional internal combustion engine CFD and electrification topics
Co-ordinate group direction and process development for new technology and software
Duties
To perform analysis of the fluid flow in engine and battery systems and components to support project and customer requirements
To carry out fluid analysis using hand calculations and spreadsheets where required but principally using CFD
To liase with customers, project teams and sub-contractors
To present results and recommendations of the analysis to the customer
To help prepare quotations and develop timing plans
To monitor project progress and provide feedback to project leaders
To provide guidance to other members of the CFD team offering coaching and support where necessary
To help develop the companies CFD analysis capabilities
To represent the analysis function in multi discipline projects
Qualifications & Experience
A MEng/BEng in Mechanical, Automotive or Aerospace Engineering is desirable
Relevant experience of applying CFD analysis techniques in an appropriate engineering environment
Experience of steady state and transient CFD analysis for both incompressible and compressible fluids
Skills
A high level of computer literacy
Knowledge of general engineering fundamentals
Good knowledge of CFD techniques including multi-phase and transient moving geometry simulation
Numerical and analytical skills
Ability to read, understand and interpret engineering drawings
A high level of proficiency in a major CFD code preferably StarCCM+ and/or Converge