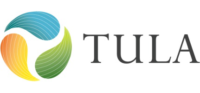 Silicon Valley-based Tula Technology provides innovative award winning software controls to optimize propulsion efficiency and emissions across the mobility spectrum, including gasoline-powered, diesel, alternative fueled, hybrid, and electric vehicles. 
Its proprietary dynamic skip fire (DSF®) technology modulates power output by dynamically deciding to fire or skip each cylinder immediately prior to firing and has broad application across all sizes and types of engines.  Tula's 55+ engineers focus solely on developing solutions for auto manufacturers (OEMs) seeking cost-effective ways to improve propulsion and reduce CO2 and NOx emissions without compromising vehicle performance. 
Tula's culture of innovation has resulted in breakthrough technology and a robust global patent portfolio of 140+ patents and another 120+ patents pending. Founded in 2008, Tula Technology is a privately held company backed by Sequoia Capital, Sigma Partners, Khosla Ventures, GM Ventures, Delphi Technologies, and Franklin Templeton.
Internal-Combustion Passenger Vehicles:  Tula's DSF technology enables up to a 15% reduction in CO2 emissions in passenger vehicles. Tula has also developed solutions to improve fuel efficiency of hybrids with eDSF.
Commercial Vehicles:  Tula's dDSF technology (DSF for diesel engines) is exceptionally well positioned in the commercial vehicles market as one of the very few technologies that can reduce both CO2 emissions (by 8%) and NOx emissions (by 20-70%). 
Electric and Autonomous Vehicles: 
Tula has developed technology to support EVs with its Dynamic Motor Drive (DMD) technology, and aDSF technology for optimizing engine control and torque for autonomous vehicles.  
Proven Technology Already in Production: Tula's DSF technology is currently in GM's V-8 engine on the Chevrolet Silverado and the GMC Sierra, which are both among the five best selling light trucks in the US. Tula is also engaged with OEMs in the US, Europe and Asia, with numerous models in both the passenger and commercial markets to begin production soon.