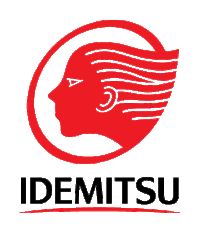 Idemitsu Lubricants America (ILA) is now the eighth largest lubricant manufacturer globally, with over a century of unsurpassed quality, innovation and superior product development.
In fact, Idemitsu pioneered the original 0W-20 engine oil found in many vehicles on the road today. We're on the cutting edge of low-viscosity oil development. As automakers look for ways to improve fuel economy and decrease emissions, we work with them to provide the best solutions possible – especially for advanced hybrids or those equipped with "stop-start" technology.
Idemitsu also provides over 80% of the automotive air conditioning compressor lubricant, or PAG (polyalkylene glycol), to automakers around the globe. And Idemitsu has the top continuously variable transmission fluid (CVTF) on the market.
You might be surprised to learn that you may have Idemitsu lubricants in your vehicle right now. That's right, there's a good chance that you had some sort of Idemitsu lubricant filled at the factory when your car, truck or SUV was originally built. That's because we work with the original equipment manufacturers (OEMs) to develop lubricants to their exacting specifications as "factory fill".
Idemitsu have recently announced the development and distribution of the IDEMITSU E AXLE FLUID, a lineup of dedicated fluids that improve the performance of a critical driving unit called the E AXLE in electric vehicles (EVs) and hybrid cars (HEVs). The new product lineup consists of three types of fluids that support a range of E AXLE units to ultimately improve performance in reducer lubrication, clutch engagement, and motor cooling.