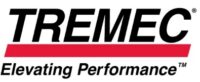 Agile and flexible, TREMEC easily responds to industry and customer needs by innovating torque transfer solutions that enhance vehicle performance and the driving experience. Technologically advanced in the development and production of transmissions and subsystems for conventional, battery electric and hybrid vehicles, TREMEC delivers custom performance that differentiates vehicle brands across all platforms.
TREMEC's products solve key challenges faced by the powertrain industry, including mandates for increased fuel efficiency, reduced emissions, lower weight and compact size. Its technology addresses the industry's stringent requirements for reliability, cost and quality – while providing fun-to-drive characteristics for traditional and electric vehicles.
TREMEC works in close collaboration with OEM teams to deliver unique, brand-defining propulsion systems that create one-of-a-kind driving experiences. Combining decades of experience in propulsion systems for traditional vehicles powered by internal combustion engines, its experience in the aftermarket, and innovations in EDU technology, TREMEC is well-positioned to provide powerful and versatile torque-transfer solutions to the high-performance EV market and to customers who enjoy a bit of driving fun on their daily commute.