Energy Solutions Powering a Sustainable Future
Hillcrest Energy Technologies is a clean technology company developing high-value, high-performance power conversion technologies and digital control systems for next-generation powertrains and grid-connected renewable energy systems. From concept to commercialization, Hillcrest is investing in the development of energy solutions that will power a more sustainable and electrified future.
Hillcrest ZVS Technology
Hillcrest's core inverter technology center around its proprietary implementation of Zero Voltage Switching (ZVS), a unique approach to soft switching that, when combined with Hillcrest's proprietary power electronics hardware (resonance circuitry) and control firmware, can achieve increased efficiencies, performance and reliability in electric systems such as electric vehicles and grid-connected energy systems.
Customer-centered Design
Hillcrest's technology is highly adaptable and is compatible with a wide range of electrical architectures and hardware.  When integrating into a customer's system, Hillcrest is hardware-agnostic and modular.   This allows Hillcrest to adapt to a variety of customer applications, with only a moderate amount of applications-specific customization.
The realization of value can also be tailored to each customer application via priority-based application design.  For example, if a customer's value priority is highly focused on increasing EV range, Hillcrest's technology can be configured to maximize range over other impacts.  Similarly, if a customer has size and weight prioritized, the technology can be applied such that size and weight are minimized above other factors.
One Technology – Many Applications
Additional benefits can be achieved by applying the ZVS technology in expanded applications, such as utilizing Hillcrest's Enhanced Powertrain Solution (EPS) to provide universal, bi-directional charging of EVs without an onboard charger or utilizing Hillcrest power modules and motor control to achieve a wider stream of value to EV customers.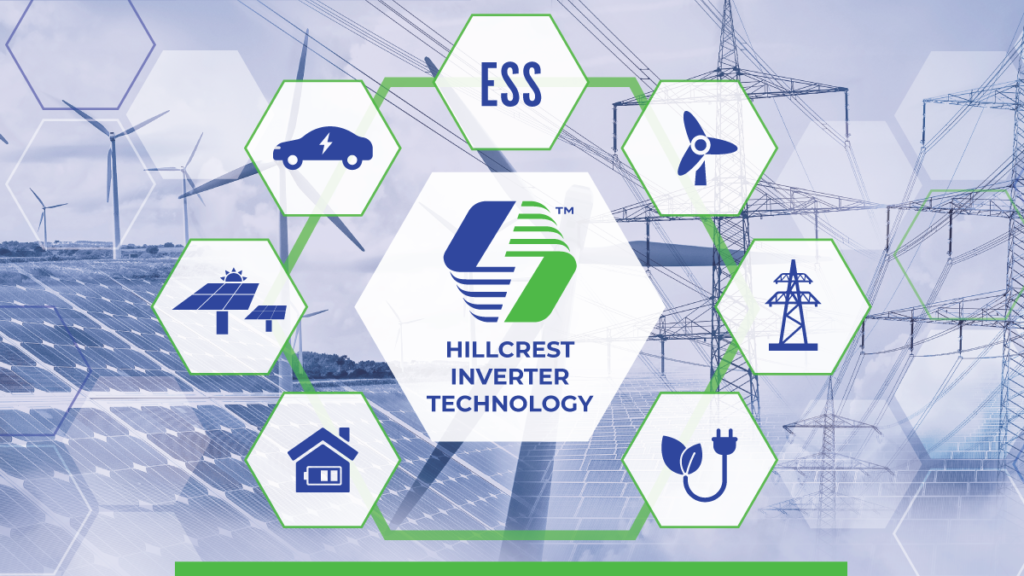 Links:
Hillcrest Technical Whitepapers
Hillcrest LinkedIn Profile