Equipmake and Perkins have teamed up to create a new off-highway hybrid system. The collaborative project has received £11.14m (US$13.6) from the UK government through its Advanced Propulsion Centre (APC), with £3.24m (US$3.96m) of this allocated to Equipmake, based in the UK.
The project's objective is to support development and demonstration of an electrified, lower carbon hybrid powertrain for the global off-highway market, enabling vehicle and machinery OEMs to accelerate their transition from fossil fuels.
"Equipmake has always been at the forefront of innovation in electric motors and inverters and we are delighted to work with Perkins on this innovative hybrid electric powertrain project," said Equipmake CEO Ian Foley.
"We would like to thank the APC for its foresight in granting support funding for this new project, which has the potential to enable multiple global off-highway vehicle OEMs to work toward meeting net zero objectives – while at the same time creating new jobs across the supply chain.
Led by Perkins, a wholly owned subsidiary of Caterpillar Inc., with Equipmake providing e-powertrain technology and the UK's Loughborough University supporting through advanced engine analytics and emissions control, the project will see the design, development and demonstration of a 'multi-fuel drop-in' hybrid powertrain, which will be an alternative to existing diesel solutions in off-highway vehicles and will support the UK and global off-highway industries to deliver net zero objectives.
Capable of running on multiple lower-carbon intensity fuels such as bio-methanol, e-fuels or zero-carbon fuels such as hydrogen, the heavy-duty hybrid system will feature a bespoke-designed high torque density electric motor and inverter, alongside all associated power electronics, which will be designed and developed in-house by Equipmake.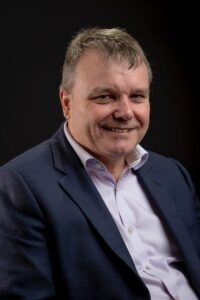 Over the last five years, the company has been providing heavy-duty electric powertrains, including the re-powering of buses and coaches from ICE to fully electric, using its vertically integrated motor and inverter technology. The company says its new hybrid powertrain system being engineered for its latest project with Perkins can be configured to provide performance in the range of 45-250kW depending upon application. Development has already begun and will take 42 months.
"This project also represents a key element of our strategic development at Equipmake, giving us access to a global off-highway market through this decarbonization technology, and over time a significant extension in our volume production capabilities," said Foley.
"It also further underlines Equipmake's position as a leading provider of state-of-the-art electrification systems to multiple industries."