Funded by the Swedish Innovation Agency Vinnova, Polestar is joining stakeholders in the electricity grid sector with a large-scale vehicle-to-grid (V2G) project in Gothenburg, Sweden, to pilot Polestar 3 cars.
Together with Swedish National Grid authority Svenska kraftnät, local grid owner Göteborg Energi Nät, regional energy distributor Vattenfall Eldistribution, home charging provider Easee and research partner Chalmers University of Technology, Polestar aims to find potential business models for V2G and trial tangible use cases that can be scalable and applicable across regions.
What's more, Polestar is forming a collaboration with the California Energy Commission and the independent, non-profit energy R&D institute EPRI, on a pre-study – also funded by Vinnova – to create a roadmap for the implementation of vehicle-to-grid services in California.
Bidirectional charging technology allows Polestar 3 cars to not only charge but also discharge energy from their batteries back to the individual home or the electricity grid. To help manage V2G integration, Polestar is developing a virtual power plant (VPP) that links all participating Polestar 3 cars connected to the grid. The cloud-based VPP calculates the collective capacity of connected batteries and initiates charging or discharging based on grid demand and battery longevity optimization. 
With V2G solutions, EVs have the potential to become an important flexible energy resource and support electricity grids beyond already being a means for more sustainable transportation.
"Vehicle-to-grid has the potential to not only benefit individual customers, but whole communities. The average car is parked 90% of the time. With the bidirectional charging capabilities of Polestar 3 and the Polestar VPP, we can explore business models and community solutions that can unlock the true potential of V2G and enable owners to support the energy transition when they don't need their car for driving," said Thomas Ingenlath, Polestar's CEO.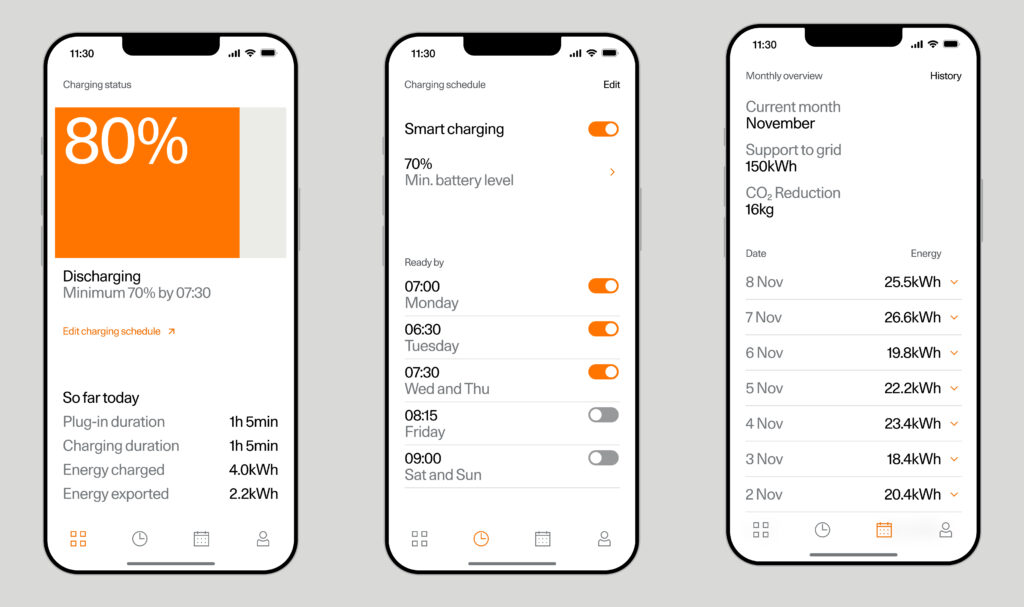 As EV adoption continues to grow, EV batteries will become a useful existing storage solution for national, regional and local grids.
"Vehicle-to-grid will have an impact on the electrical grid and how our customers can actively participate and contribute to increased stability in the grid. The car will become a natural element and a potential resource for this. V2G will also influence how electricity grid companies plan their grids in the future," added Peter Söderström, manager of innovation and market outlook at Vattenfall Eldistribution.
The Gothenburg pilot project's test phase is planned to commence in Gothenburg during the first half of 2024 and run for two years. The pilot will include a large fleet of Polestar 3 cars, and aims to become one of Europe's largest V2G pilots, featuring essential representatives from national and local energy infrastructure.
The California pre-study begins in December 2023 and will run until October 2024.