Caterham has revealed Project V, a lightweight fully electric coupe concept vehicle designed by the OEM's new chief designer – Anthony Jannarelly – and made a reality through a collaboration with Italian engineering firm Italdesign.
The company's latest sports car offering features an entirely battery-electric powertrain with a 200kW single motor mounted on the rear axle, paired with a 55kWh USOC lithium-ion battery pack with advanced thermal management. The battery can charge from 20-80% in 15 minutes using a 150kW DC rapid charger; at full charge, the car has a range of 400km. Furthermore, the Project V can achieve 0-100km/h in under 4.5 seconds and has an estimated top speed of 230km/h.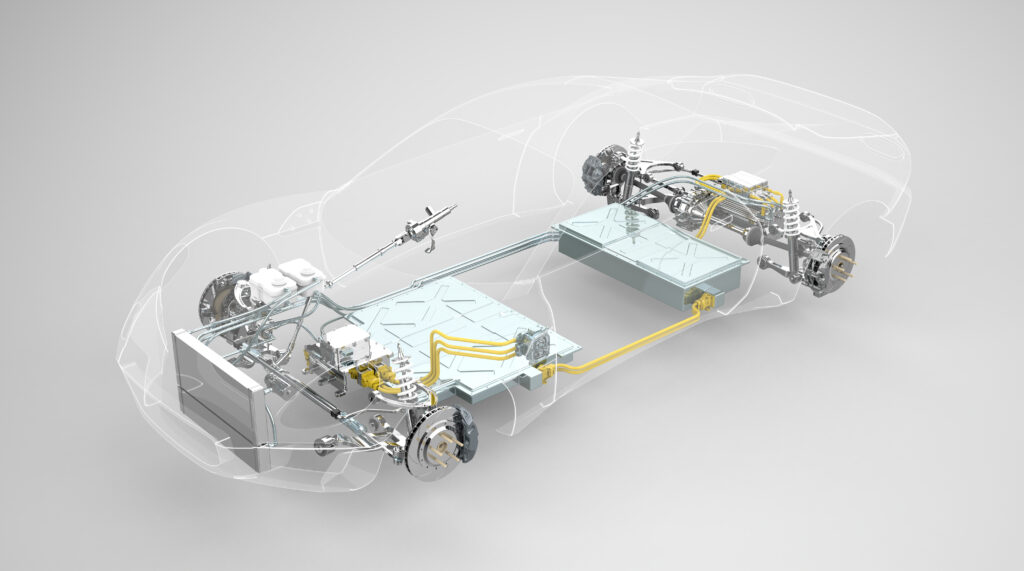 For the conventional 2+1 configuration (a 2+2 is optional), Caterham is targeting a curb weight of 1,190kg, which will be achieved by using carbon fiber and aluminum composite to produce the chassis.
"Project V is not just a concept or design study; we've conducted engineering and production feasibility throughout the development process," explained Bob Laishley, CEO of Caterham Cars and COO of the newly established Caterham Evo. "An electric Caterham of any shape and size has to stay true to what sets us apart from everyone else: being lightweight, simple and offering an unparalleled driving experience; that's our DNA."
Laishley added, "Project V fulfills our ambition to sustainably grow the company and explore electrification simultaneously. Subject to the next phases of development and technical capability, Project V could be brought to market toward the end of 2025 or early 2026 with a target price starting from less than £80,000."
"A Caterham Seven's design is simple and minimalist. It's designed for its intended function, to be lightweight and fun to drive," said Jannarelly. "With Project V, we're applying this philosophy to the sports coupe architecture to create a seducing and timeless silhouette. Every single feature has to justify itself from a weight perspective to maintain lightness and optimize driver engagement."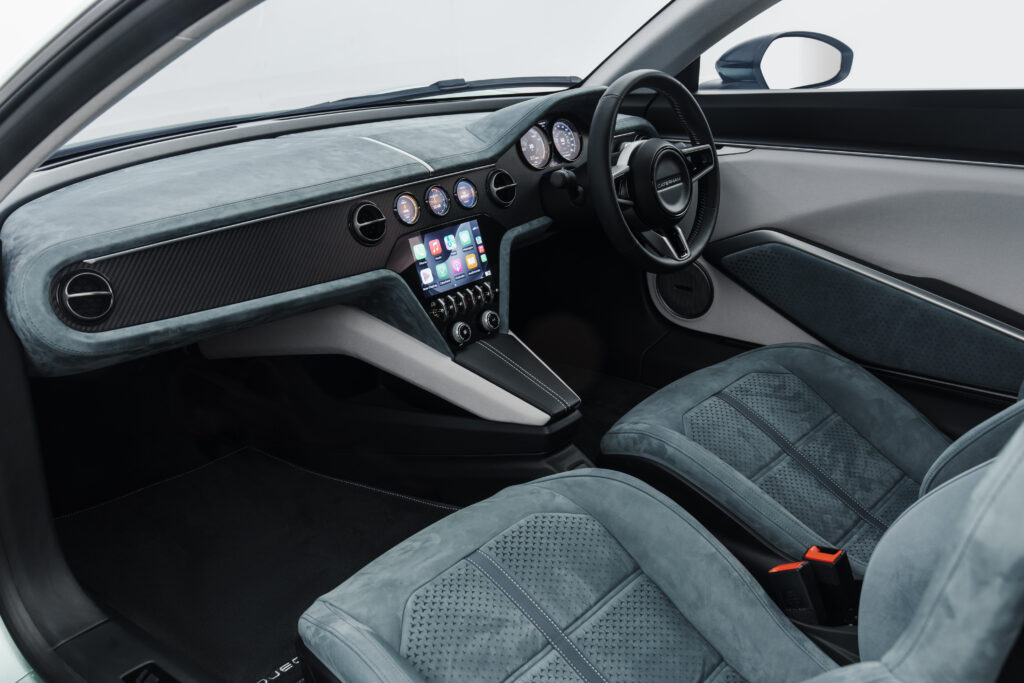 Project V features double-wishbone front and rear suspension with fully adjustable geometry, electrically assisted power steering, Michelin Pilot Sport 4S tires and brake discs all round.
"We're delighted to have partnered with Caterham and Anthony Jannarelly to bring Project V to life," commented Andrea Porta, business development manager at Italdesign. "At every step, we have applied our experience in producing commercially viable concept and prototype vehicles, to ensure that any future production version can be brought to market at pace."
The Project V show car will make its public debut on the Caterham stand at this year's Goodwood Festival of Speed.