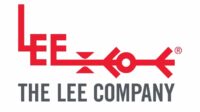 For over 70 years, The Lee Company has pioneered the design and manufacture of miniature precision fluid control components for a wide range of industries such as aerospace, automotive, medical and scientific instrumentation, industrial and off-road/construction. Lee valves, precision flow orifices, safety screens and Betaplug® expansion plugs are recognized worldwide for outstanding quality, unmatched reliability, and superior performance.
Our off-the-shelf and custom solutions are used in applications when there is no room for error. As the original inventors of all Lee products, we know how our parts work and can ensure reliable performance as well as dedicated technical support. The Lee Company offers an unbeatable manufacturing ability to maintain tight tolerances and produce miniature parts that save space and weight. Our products can help improve the quality, safety, and reliability of automobiles, while reducing costs and enhancing system performance.
The Lee Company employs more than 1100 people at its Technical Centers in Connecticut, U.S.A., and Cambridge, U.K. With a global presence that includes five European subsidiaries and 10 distributors, we are ready to provide local support, no matter where you are in the world. We have built our reputation over many decades as a preferred supplier to every major Tier 1 and Tier 2 company in the industries we serve. Our worldwide network of Technical Sales Engineers is ready to work with you on an engineer-to-engineer level - so let us prove ourselves by helping you find the best components to solve your fluid control problems.