Francesco D'Alessandro, director of business development at Balance Systems North America, believes the transition to mass production of EV motors will present unexpected challenges that may threaten the profitability of e-mobility endeavours. 
The surge in electric vehicles is bringing new challenges to OEMs and Tier 1s. One of these is mass production, in which, the electric motor balancing process can present issues that increase manufacturing costs down the line. The biggest issue is that there is almost no chance of correction once production has started, unless costly changes to the rotor design are made or the balancing machine is replaced altogether. It is a problem that can cost US$250,000-US$700,000 per line to rectify.
In this rapidly evolving automotive world, R&D and design professionals strive for constant improvement in drivetrain NVH. Electric vehicles are an even more noise-sensitive application, and the electric motor is one of the primary balance-related sources of vibration in the entire powertrain, if not the only one.
For argument's sake, it's important to mention that in mass-production, the balancing of the motors for e-mobility is typically achieved by removing material, either by milling or drilling.
This machining needs to be extremely accurate and repeatable to guarantee quality; any residual imbalance that is out-of-specs creates excessive vibration, which in turn creates mechanical stress, heat, and noise. Not to mention the dramatic consequences that burrs, swarf and little scratches on rotors can have on the reliability of the final product.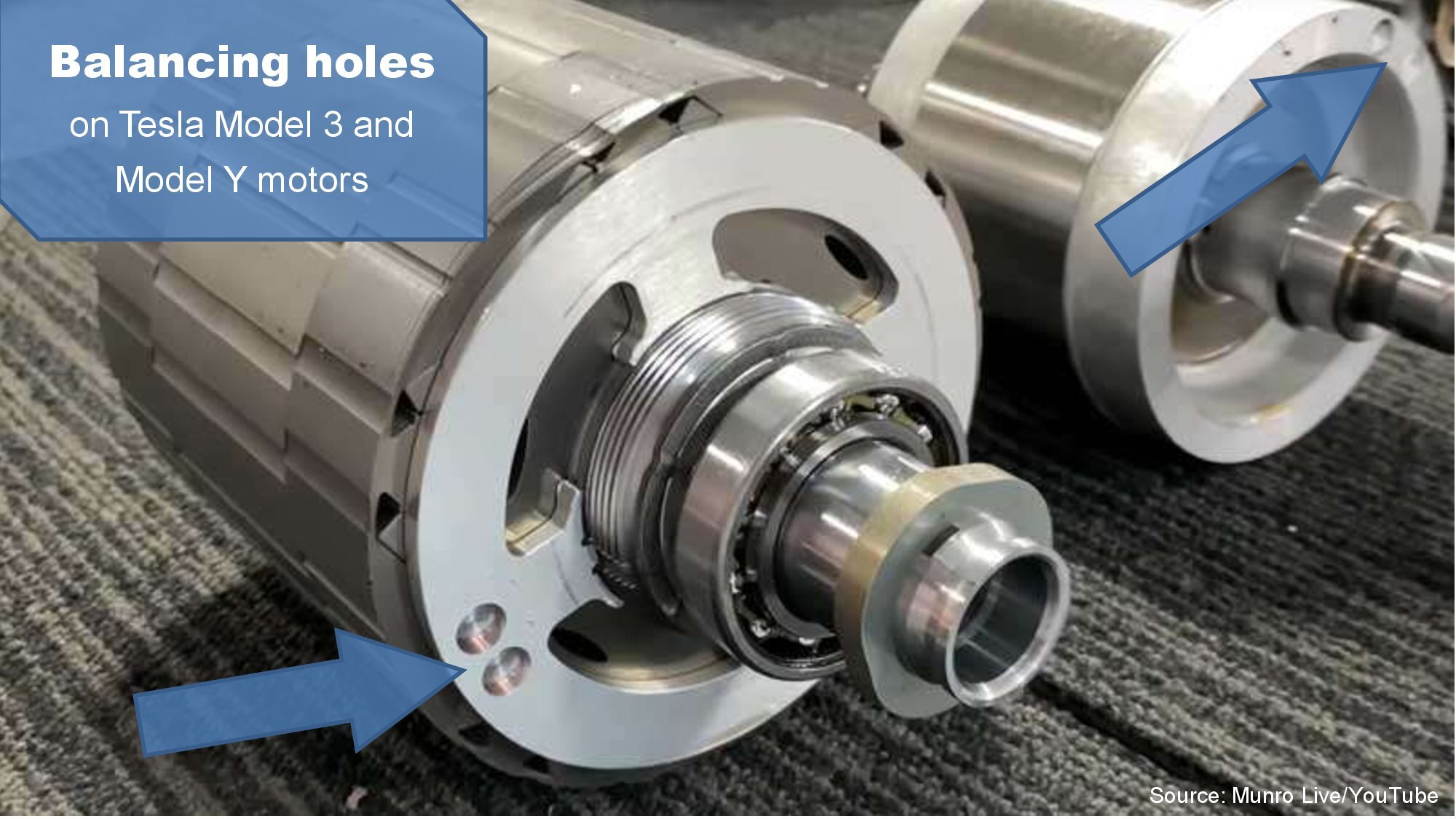 That said, according to the International Standards ISO 1940-1 related to mechanical vibration and balancing, motors for electric vehicles do have a much more challenging residual imbalance (lower values of g/mm or oz/in) compared with rotors of a similar weight located in other areas of the vehicle. This is mainly, but not only, because they run at higher rotating speeds – up to 18,000rpm in most passenger cars, up to 40,000rpm in supercars, and reaching 100,000rpm in some race cars. This highlights the paramount importance of balancing in EV production.
Manufacturing engineers are well aware of this critical production element, and they are always looking for solutions that allow them to reach lower and consistent residual imbalance on every rotor they produce, while still meeting the volume production targets of the company.
In the real world, achieving these goals can be a daunting task because it depends on multiple variables that are not easy to predict and control. For instance, scraped parts, an excess of chip residue, cutter wear, and long production changeovers can prove highly problematic and are issues that manufacturing and maintenance professionals must deal with day-to-day if an automatic balancing machine is not in place. These issues can significantly increase production costs and reduce revenue, but there is no easy way out.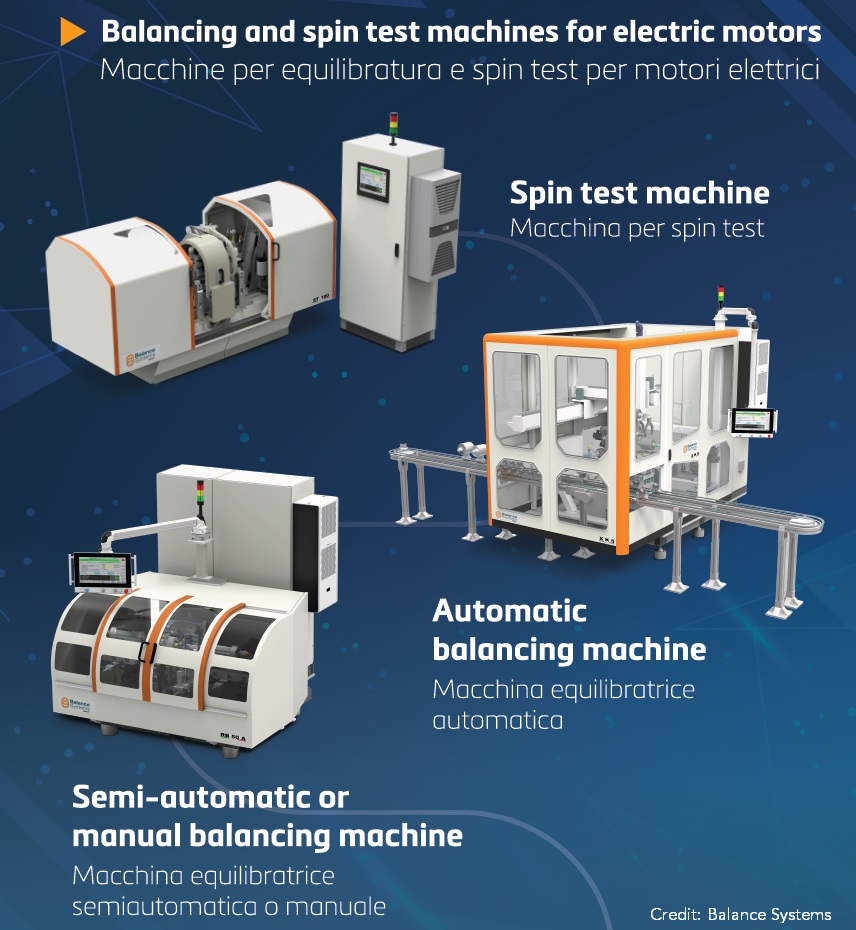 Balance System's study on Tier 1's manufacturing showed that a slight difference in balancing machine performance can either make or lose a company more than US$117,000 every year per production line, depending on the make and model. Therefore, making the right decision is vital to the vehicle production process.
In this context, it is wise to find a balancing machine manufacturer with substantial experience with the challenges associated with medium- and high-volume production runs in the automotive environment and specific parts.
Although it may not necessarily be the cheapest vendor, a company with this experience will most likely implement the ideal balancing solution almost immediately. The correct choice will also help to reduce the probability of uber-expensive problems in the medium term, including machine downtime, vehicle warranty claims and negative product reviews.
While automating the balancing process can help reach yearly production goals, meeting project specifications requires highly specialized balancing machines that are not easy to evaluate upfront. There are just a few vendors in the market that check all the right boxes, and often, each one excels just in a specific area, making this choice even more difficult. The right company will help to avoid costly roadblocks and thus significantly increase margins.