Jonathan Wood, vice president of components engineering at Cummins, discusses what the next 10 years of power will look like in heavy-duty trucking.
There are an increasing number of powertrain solutions across transportation sectors, all of which we can see being trialled across key sectors as we enter a new decade. There is a clear future for clean diesel alongside new power options such as battery electric, hybrids and hydrogen fuel cell, with R&D delivering products and concepts across all powertrain solutions.
Even as new power solutions take hold in some applications, such as bus, the benefits of the diesel engine for heavy-duty trucking still support its widespread use against the backdrop of increasingly stringent emissions regulation and an urgent need to address climate change and improve air quality.
The ability to improve performance on heavy-duty vehicle cycles is of paramount importance to cutting CO2. While advancements in battery technology and electrification are accelerating adoption, R&D in diesel demonstrates room for continued advances while maintaining the reliability that is reassuring to OEMs across the world.
Cummins has embarked on several projects to develop new solutions for cleaner powertrain technology. The vision for one such project, which started in late 2017, was to design new diesel engine technology to help customers address future CO2 and NOX challenges. The result is a concept product: the Cummins Integrated System.
The second phase of the concept system launched at the North American Commercial Vehicle Show last year with the goal of driving closer integration between the aftertreatment and turbocharger to optimize system level performance. The resulting Integrated System consists of four core technologies – a high efficiency turbocharger with new aerodynamics; an integrated rotary turbine control (RTC) valve, which enables exhaust gases to bypass the turbine stage and enter the close coupled aftertreatment unit after the gas has been injected with urea by the new Cummins UL4 Urea Doser injector. The close coupled aftertreatment unit benefits from higher exhaust gas temperatures to enable more effective emissions conversion.
When combined with the Single Module chassis mounted aftertreatment, it has the potential to improve emissions particularly for cold start and urban driving operations. The pioneering technology, which will continue to evolve, could help prepare customers for a future that consists of tougher regulations and higher standards of fuel efficiency. This work takes innovation to the next level and represents one of the ways Cummins is further investing in clean diesel engine technology.
In 2017, Cummins announced its commitment to invest US$500m over three years in electrification across many applications, markets and regions. Today, three years after unveiling AEOS, a fully electric heavy-duty concept truck, Cummins is supplying battery electric powertrains for transit buses, school buses, light commercial vehicles and medium-duty trucks.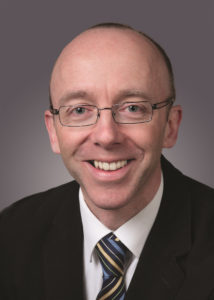 To date, the company has introduced complete electrified powertrain solutions in six markets across seven applications. Cummins has invested in core technologies, like batteries, and in critical components and subsystems necessary to meet growing customer expectations for performance and reliability. With these strategic investments, Cummins can offer a broad range of power technologies now and in the future.
But when examining the question of readiness, it is important to understand the advancements and the ongoing challenges to widespread adoption of electrified solutions in heavy-duty trucking. Technology advancements, infrastructure, regulation and economics all affect how and when markets will adopt new technologies.
Some markets are prime for adoption now, while others still present challenges over the coming months and years. For example, return-to-base applications like last-mile delivery or transit bus are ideal for electrification given the range requirements and ability to centralize charging. Compare that to a heavy-duty trucking, where the range requirements are challenging for the current energy density of batteries and a lack of widespread infrastructure for charging is problematic.
While technology will continue to evolve and advance, it is important to recognize that there isn't a one-size-fits-all solution. Instead, it is likely that a mix of power options will be required in the near future, and continued innovation across the powertrain over the next decade, regardless of fuel source, is necessary. Cummins is committed to bringing forward the right technology, however that may play out, at the right time.