REE Automotive, a provider of full by-wire electric trucks and platforms, has conducted joint testing with Horiba Mira to confirm whether its x-by-wire vehicle control system would meet Federal Motor Vehicle Safety Standards (FMVSS) certification requirements.
Horiba Mira was tasked with testing the x-by-wire vehicle control system by modeling several certification requirements set out by the FMVSS. REE plans to fully certify its P7-C chassis cab and P7-S stripped chassis platforms to meet the requirements of FMVSS, CARB and EPA by the end of 2023. The P7-C and P7-S will both be powered by the REEcorner full by-wire system for steering, braking and drive control.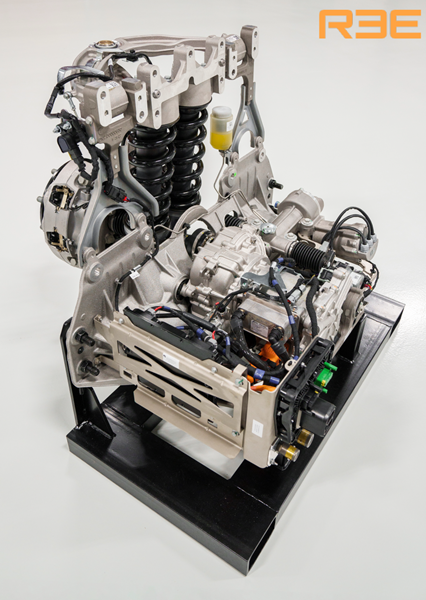 "FMVSS certification of our core by-wire system is feasible based on the tests we have conducted in the past several months," explained Ahishay Sardes, co-founder and CTO of REE. "This milestone is important as we set out to be the first to certify a fully by-wire system. Now that we have confirmed feasibility, the most novel step of this process is behind us and we are confident that our P7 will pass the design-agnostic and performance-based FMVSS certification process."
REE's feasibility tests were undertaken by Horiba Mira's engineers and drivers at the latter's testing grounds in Coventry, UK.
For more testing news, please click here.