The BMW Group has signed a leasehold contract for an area of land outside its Leipzig Plant facility. The new plot consists of 12 hectares. Eight will be built on in the first phase, which will see the construction of a logistics hall for the current fifth-generation high-voltage batteries and an office building. Work is expected to be completed in the middle of 2024.
In the first phase, a warehouse, a two-story office building and a loading tunnel with a combined gross area of 38,000m2 will be built. A second construction stage is also planned, that will take BMW's total investment in the site to approximately €100m (US$108m).
With the BMW Group anticipating that at least one in three new cars sold to be fully electric by 2026, the need for high-voltage batteries will increase. Leipzig Plant currently supplies e-components for the BMW production network and provides one in three battery modules for the group's fully electric vehicles.
The new hall will be a logistics center for high-voltage batteries, and will provide BMW with a building that meets all the structural requirements for handling high-voltage components.
A driver of the expansion and further investments is e-component production. Starting in 2024, BMW's Leipzig Plant will run all three stages of the high-voltage battery production process, consisting of cell coating, module production and high-voltage battery assembly.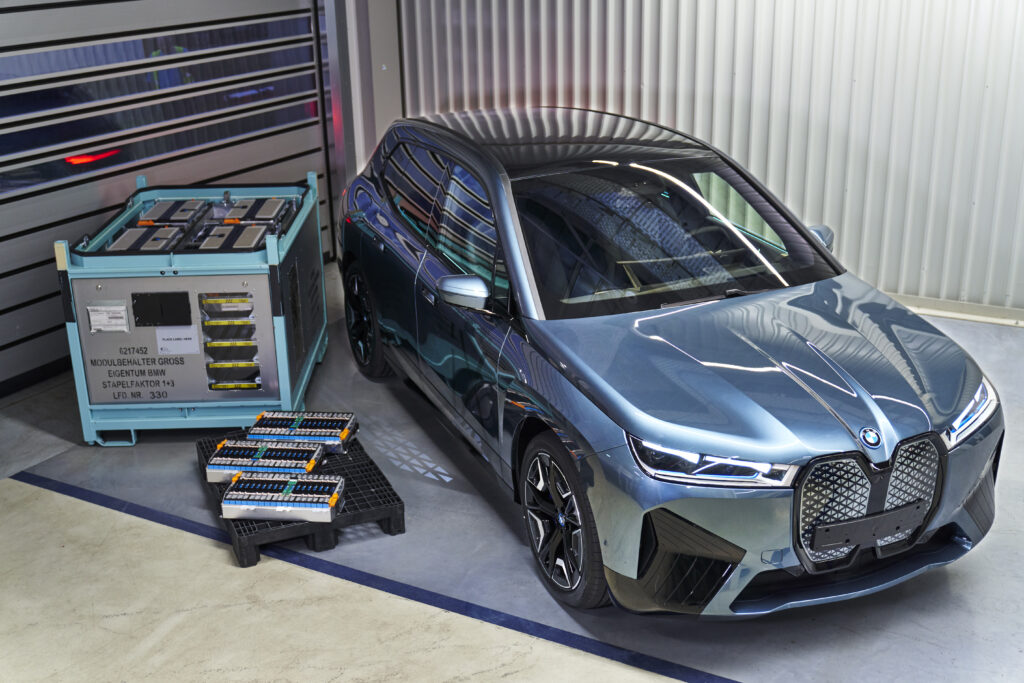 Since 2021, e-component production capacity has steadily increased, and at present, battery cells are coated and assembled into modules at the plant. One in three battery modules for fully electric vehicles by the BMW Group already comes from Leipzig, and a battery assembly system is currently under construction, expected to go on stream in early 2024. Up to €1bn (US$1.1bn) is being invested by the BMW Group to expand e-component production at Leipzig.
Following the phase out of BMW i3 production, Leipzig Plant will now launch its next fully electric model, the new Mini Countryman in 2024. The crossover will come with the option of a combustion engine or a fully electric drive. The high-voltage batteries required for the vehicle will be made in Leipzig Plant's workshops.