A new technology kit has been revealed by Mahle which partners the company's benchmark SCT (superior continuous torque) and MCT (magnet-free contactless transmitter) electric motors.
Mahle claims that its SCT electric motor is the only electric traction motor currently available that is able to deliver high power continuously, making the technology suitable for use in commercial vehicle applications. Furthermore, the company's MCT electric motor is extremely efficient and uses no rare earth metals. The combination is stated to deliver a high peak power, contactless and wear-free power transmission and a high level of efficiency.
Alongside the electric motor technology, Mahle has also developed a new thermal management module which partners a range of thermal management componentry – including the heat exchanger, coolant pumps, condenser, chiller, sensors and valves. The resulting thermal management module is compact by design, enabling more design freedom for manufacturers.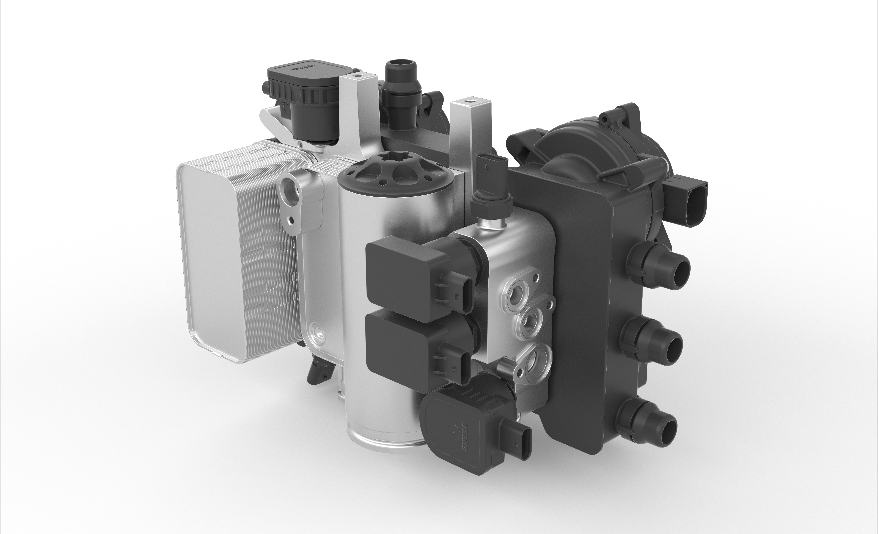 By utilizing the thermal module, Mahle claims up to 20% more cruising range can be achieved in a system using a heat pump when compared to alternative pure electric heater architectures. Furthermore, enhanced cooling performance also improves fast-charging times.
Due to BEVs providing Mahle with a sales potential nearly three times higher than vehicles with ICEs, the company is continuing to focus on electric drives and intelligent charging technologies.
The products will be debuted to the public at IAA Mobility in Munich, Germany in September.
For more Mahle news, click here.